Technical Manpower Supply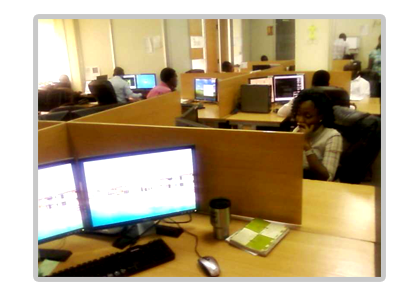 Aprosol Company Nigeria Limited is fully registered with DPR and Nipex to supply Technical personnel to support the operations of the IOCs in Nigeria. Presently Aprosol has supplied some Inspector and Quality control personnel to support Exxonmobil Construction works. Aprosol is having an MOU with Nautilus Nigeria Limited an experienced Technical manpower supply company. We have a very large data base for technical personnel that we could provide as many seasoned Technical personnel as required by our reputable Client.

Recent Projects
Engineering design of Crude Oil Pipeline from Ogherefe F/S, storage Tanks and loading facilities at Koko Port in Delta State. This involves all the Engineering disciplines, Process, Structural/Civil, Electrical, Instrumentation, Mechanical and Pipeline Engineers. The project has to do with Engineering Design from Conceptual to FEED and detailed Engineering for Storage and Loading Facilities which include among others, Storage Tanks, Control Room, Office and accommodation facilities, Pumps, Jetty and Loading Arm.
Engineering Design, Construction Support and Project management for Doddy Gas Storage Facilities located at Apapa Wharf
Procurement and supply of Compressors to their operation base Warehouse in QIT, Eket, Akwa-Ibom State.
Adebawa and Bonny AG Plants Electrical Power generation and distribution study to analyze issued for Construction drawings using SKM Software . The project was originally awarded to Makon Engineering & Technical Services by Shell. Aprosol is a Sub-Contractor on the project to Makon Engineering & Technical Services. The project is still on-going.
Shell Associated Gas Gathering Project designed to reduce flaring. Aprosol was involved with design, technical integrity, site management and commissioning of a number of gas compression facilities located both on land and swamp. Initially mobilized and managed a design facility in warri that carried out FEED and detailed designs for various upgrades requires to the facilities. Upgrades includes new drain systems(closed, open and accidentally oil contaminated), new pipeline tie-ins for sales gas, new gas metering systems, new control and safeguarding systems(based on Siemens SIMATIC S7-400 PLC), new SCADA system(based on SIMATIC WinCC and SPDCs LAN with OPC server) and modification arising from HAZOP and SIF(safety instrument Function) reviews. After completing the Engineering, Aprosol went on to manage the refurbishment/construction activities in the field including assurance of the technical integrity of the work. After refurbishment of the facilities, we mobilized a commissioning team that successfully put the stations in to operation.
Company Vision
To be an indigenous benchmark for Engineering Companies in Nigeria
Company Mission
Building a reputable Engineering Team to produce top quality Technical deliverables to our Clients always