Construction Support (Project Management)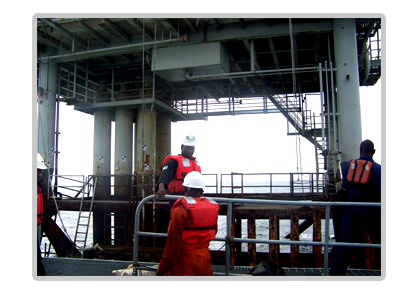 Aprosol project Manager is allocated to each of our projects. The project manager has responsibility of defining the work scope, contract, planning and re-sourcing. The project manager is also responsible for controlling costs and quality as well as demonstrating the necessary drive to maintain project schedule. Our project Managers are seasoned Engineers with good communication and organized skills. Aprosol provides full support to the individual project managers to enable them achieve their targets. Regular internal progress meetings ensure that challenges to the project are identified before becoming an issue and strategies to overcome them and contingencies are available. Aprosol is committed to delivering a quality service on time. We have necessary project controls to ensure that we meet our client's expectations. Our primary importance is quality control and scheduling. Quality control is based on a comprehensive quality assurance manual. The quality assurance manual details the company's policy, company organization and procedures. Scheduling is on realistic targets that have the full commitment of the project team and acceptable to the clients overall schedule.


SOME OF OUR WORKING EXPERIENCE WITH OIL AND GAS PRODUCING AND SERVICING COMPANIES.
DORMANLONG / ORIENTAL OIL NIGERIA LIMITED
Engineering Design, procurement and installation of Field Instrument and Electrical equipment for the Crude Oil storage facility of the Oriental Oil Refinery located in Anambra State. This include a full design to get the data sheet of all the instrument to be installed on the Storage Tank, Junction Box wiring and interconnection drawing, hook-up details, Instrument and Electrical power cable layout details, Junction Boxes termination details, Equipment earthing details and all the other required drawings. We are also to procure all the Instrument and Electrical Equipment to be installed on the Tanks and Skids. Our Contract also includes installation of all the Field instruments to be installed on all the 3 No Storage Tank skids. The total value of the our Contract is USD456,000.00.
OWEL-LINKSO NIGERIA LIMITED / NPDC
NPDC Okpoho PP Electrical, HVAC and Generators synchronizing unit maintenance work. The Contract was awarded to Owel-Linkso Nigeria Limited to carry out the maintenance of the Facility, Aprosol Nigeria Limited is a Sub-Contractor to Owel-Linkso on this project. Our activities on the project involve, procurement of project materials, supply of Equipment and personnel to carry out the maintenance work. Aprosol supplied all the Electrical Engineers / Technicians, HVAC Engineers / Technicians and the Generator Technicians that did the replacement of Fittings and maintenance work on the Platform. The project is still on-going.
COMPACT MANIFOLD & ENERGY SERVICES AND KAZTEK
Procurement and supply of Instrument Junction Boxes and the ancillaries, Cable Glands, Cable Shroud, Instrument and Cable Tags, Instrument Tagging machine, Tubing and Fittings, and Flexible Holes. For NIPP project Lot3 and Lot 4 Sapele Procurement, Installation, Commissioning of Instrumentation and Control part of Gas Transmission and Metering station on NIPP Power Project for lot3 and Lot 4 at Sapele in Delta Sate Procurement, Installation and Commissioning Instrumentation and Control part of Gas Transmission
Company Vision
To be an indigenous benchmark for Engineering Companies in Nigeria
Company Mission
Building a reputable Engineering Team to produce top quality Technical deliverables to our Clients always